Extrusion Solution for 4000T to 6000T Aluminum Extrusion Press
Hongfuda is available in providing aluminum extrusion solutions for customers. Attributable to our years' experience in extrusion solution services, the auxiliary equipment for aluminum extrusion here at our company can well matched with your aluminum extrusion presses, no matter you are aluminum extrusion press supplier or users. The aluminum extrusion solution is developed for 4000T to 6000T aluminum extrusion press and the specifications here are only a reference, we can customize auxiliary equipment and their specifications according to your specific needs. Please note that no hot cutting saw will be required if there is already automatic billet cutting production line in your workshop.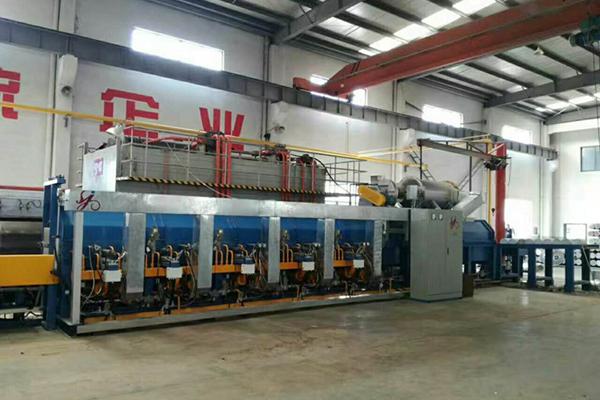 Single Billet preheating furnace can only be used for aluminum billet heating and a saw cutting device is adopted to cut the billets before or after the heat process.
Heating time: Less than 30min
Heating zone: 6-7
Production efficiency: 150 S/piece
Energy consumption: Less than 25m³/T.Al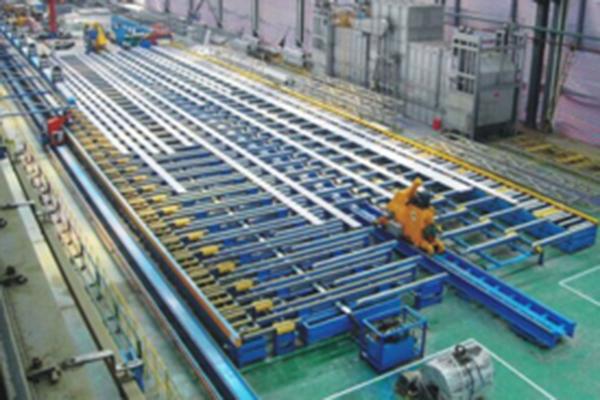 Cooling table is a working table for effective cooling of extruded aluminum profiles.
Operation mode: Automatic/manual
Length: 26-57m
Conveyor: Belt conveyor/chain-conveyor + belt conveyor/ working-beam conveyor
Cooling mode: Automatic spray cooling/ forced air cooling
Lift mode: Hydraulic lift